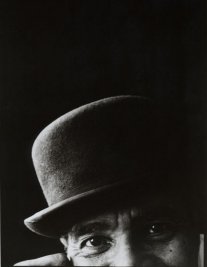 ---
Front Page
Bio
News
Upcoming Performances
Jon's MySpace Page
What is Vocalese?
Vocalstra -- the Vocalese Ensemble
Message Board (down)
Old Message Board
Links

---
Contact webmaster
---
Now available for bookings for the 2003/2004 season
The University of Toledo "Vocalstra"
Directed by Dr. Jon Hendricks,
Distinguished Professor of Jazz and Vocalese Studies
The University of Toledo (Ohio) Vocalstra is an "orchestra of voices" composed of students and professionals in the Greater Toledo area who study under Dr. Jon Hendricks, the "father of vocalese" and greatest innovator of the art form (vocalese is the art of setting lyrics to famous instrumental jazz standards, then arranging voices to sing the parts of the various instruments, creating an entirely new form of the work.) A legend in the music world, Dr. Hendricks first popularized vocalese in the late 1950's with his famed vocal trio Lambert, Hendricks, and Ross (named the `Number One Jazz Vocal Group in the World' by Down Beat magazine), then went on to enjoy a long and successful recording and performing career, garnering Grammy, Emmy, Iris, and Peabody awards as well as many other honors.
But it's in composing lyrics that Hendricks is especially gifted, so much so that he was called the "Poet Laureate of Jazz" by jazz critic Leonard Feather and "the James Joyce of Jive" by Time magazine. Hendricks is the only person many jazz greats will allow to lyricize their music. No one in jazz has written hipper, wittier, or more touching words; no one has been able to extract from a song the emotions and meaning intended by the composer more sympathetically than Hendricks.
Dr. Hendricks and the Vocalstra perform works of pure joy, drawn from the best of the Lambert, Hendricks and Ross songbook ("Avenue C", "Jumpin' at the Woodside"), as well as Hendricks' work for the Manhattan Transfer ("Birdland", "Until I Met You") and his arrangements of classics such as Gil Evans' "Blues for Pablo," Count Basie's "April in Paris," and Thelonious Monk's "Rhythm-a-ning." The highly in-demand group has performed not only in the Midwest but throughout the world, including a recent tour through Paris and aboard the Queen Elizabeth II.
As if perfecting one original art form weren't enough, Jon Hendricks now finds himself happily penning lyrics to some of the world's most beautiful classical pieces. The Vocalstra is currently preparing to give the world premiere of a vocalese version of Rimsky-Korsakov's lush "Scheherazade" with the Toledo Symphony on February 23, 2003. Next on Dr. Hendricks' plate is lyricizing and arranging Rachmaninoff's 2nd Piano Concerto. The Vocalstra is now accepting bookings to perform "Scheherazade" with symphony orchestras, and is also available to perform their jazz program for festivals and colleges.
For information on booking a performance or workshop with Dr. Hendricks and the Vocalstra, please contact Sandra Sauder at 419-446-9408 or wordup72@aol.com.